Leaving Cats is an essay we learned a lot about the author's childhood and adolescence in a small town near Kobe, where he was the only child who loved books and cats. It is also the story of Murakami's complicated relationship with his father, which is reflected in every novel. The fighting experiences shared by the father with his youngest son are placed on the shoulders of the boy who has to carry this burden to the end.
Murakami's latest publication is also a voice in the debate over Japan's responsibility for its actions in Asia in the 1930s and 1940s. It takes into account the importance of history and proves that each of us is responsible for the actions we take on behalf of the society and nation to which we belong, whether we agree or not.
The book is completed with illustrations by Ula Pągowska.
Haruki Murakami – Japanese writer, essayist and translator of American literature. Including the author of the best-selling books. "Men without Women", "Death of a Commander", "Norwegian Forest", "Kafka by the Sea", "South of the Border, West of the Sun", "Chronicle of the Ashes" or "First Person" alone.
How do I remember my father?
Of course, I have many memories of my father. For eighteen years before my parents moved in, we lived in a small house under one roof, and we saw each other every day. As with parents and children, our daily lives were full of joy, although sometimes there were less pleasant times. What I remember the most are completely ordinary events. I will describe one of them.
We lived in Shukugawa, Nishinomiya, Hyogo Prefecture. My father and I once went to the beach to save the cat. It was not a cat, it was an adult cat. I do not remember exactly why we threw such a big cat.
We lived in a closed house and had enough space. Maybe it was a feral cat that was attached to us, and when she became pregnant, her parents decided they didn't want the kittens extra trouble. I do not remember the details. There were other times then, when no one was finger-pointing for such an action – not today. At that time, no one thought about sterilization. If I remember correctly, I was studying in one of the lower grades of primary school at that time, the second half of the 1950s was a time when the wounds of war had not yet healed. The ruins of the bank bombed by the Americans still haunted our home.
Anyway, one summer afternoon, my dad and I went to the beach to put a box of cats somewhere. My father was pedaling, and I was sitting on a bicycle shelf, holding a box. Walking along the Shukugawa River, we reached Kroen Beach, left the box in the beach garden, and returned home without looking back. We lived about two kilometers away. No concrete had been poured here yet. It was a famous beach area with a beautiful beach and clean water. During the summer holidays, I went swimming with my friends almost every day. At that time, most parents were not as worried about their children as they are now, we could go to the beach ourselves, and I learned to swim well. In addition, there were many fish in the Shukugawa River. One time I even caught a snake in his mouth.
That day we left the cat on the beach and returned home by bicycle. As we passed through the gate, my father said something like, "It's a pity, but it didn't help." At the same time, we saw that a recently abandoned cat was coming to greet us with a meow and a raised tail. He came home before us! I could not understand how he did it. After all, we went straight home and by bicycle! My father could not understand it. We were both silent for a moment. I still remember my father's stupor. But soon the disbelief on his face turned into admiration and finally comfort. And the cat stayed with us. We refused. He was determined to go home, so we couldn't do anything else.
We have always had cats and we have always lived in harmony with them. They were great friends for me. Since I had no brothers, books and cats became my faithful companions. I loved sitting on the porch with my cat to soak up the sun (most homes at the time had balconies). So why did we try to throw the cat to the shore? Why didn't I protest? I do not understand. I don't understand how he got home before us.
I also clearly remember my father (whose name, by the way, was Chiaki Murakami), who knelt before the Buddhist altar every morning before breakfast, closed his eyes, and recited the sutras long and in worship. It was not an altar, but an elegantly carved Bodhisattva figure on a glass cover. I do not know what happened to him after that. I haven't seen him since my father died. He probably disappeared somewhere. Now I only remember. Why did the father recite the sutras every morning in front of such a small statue, not in front of an ordinary Buddhist altar? This is one of the things I do not know.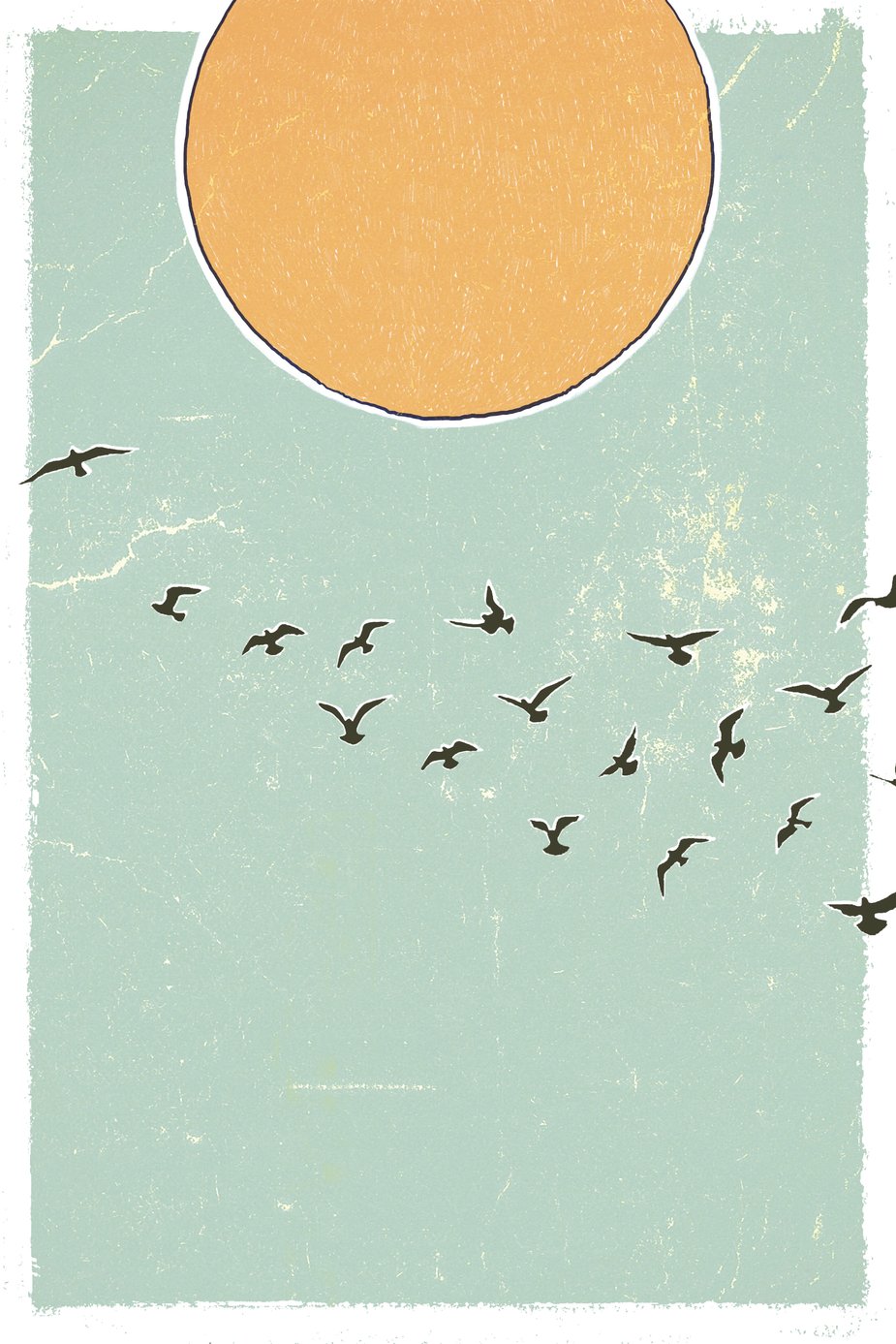 In any case, it was an important ritual for my father to start every day with him. As far as I know, he never neglected this "duty of prayer" (as he himself said), and then no one could disturb him. There was something inaccessible on my father's hard, straight back, so I felt that his words could not be interrupted. He had an unusual focus – or so I thought – that made this ritual more than just a routine routine.
Only once as a child did I ask my father who he was praying for. He said it was for people who died in the last war. For comrades-in-arms who were martyred and for the Chinese who were enemies during the war. He didn't explain much to me, and I didn't ask. I think I felt something in the air that kept me from asking another question. Now I don't think my father will object if I ask. If I wanted to know more, he would definitely tell me. But I didn't ask. Probably something in my heart was preventing me from doing so.
I should have told you a little about my father. He was born on December 1, 1917, the second son of the abbot of the Temple of Pure Earth Buddhism. The temple was called An'yōji and was located in Awataguchi, Kyoto. My father was simply a descendant of fate. When he was a few years old, the short period of peace known as the "democracy of the Taisho era" came to an end, then came the terrible Great Depression, the very complex Sino-Japanese war began, and then the youth. They were drawn to the tragic element of World War II. Finally, in the terrible chaos of post-war poverty, they had to struggle to survive. My father had to share the fate of this unfortunate generation.
His father and my grandfather Benshiki Murakami were from a peasant family in Aichi Prefecture. The eldest son inherited the farm, and the younger often became monks and trained in temples to become priests. My grandfather was like that. He turned out to be a very good student, and after training in several temples, he finally became an abbot in An'yjji. The temple was large enough for Kyoto, four or five hundred families belonged to the church, so you can probably say that he built a career.
Poet Kyoshi Takahama wrote the following haiku poem while visiting this temple:
Przy głównej bramie
wszędzie rozrósł się tasznik – 
Świątynia Anyō
Source:Press materials
Date of creation: Today at 13:00
Do you want us to describe your story or deal with the problem? Do you have an interesting topic? Write to us! Readers' letters have repeatedly inspired us, and many texts have been written based on them. We publish many letters in their entirety. You will find them all here.