I wore my brand's favorite designs – that was the only way to pick them up when I ran – says Irina Dzhus. Michał Zaczyński speaks with one of the most famous and respected Ukrainian designers.
DZHUS is a conceptual brand of multifunctional clothing and accessories, founded in 2010 by Irina Dzhus. The vegan and environmentally friendly brand won the prestigious Ukrainian Fashion Award in 2019 in the category of the best cruelty-free brand and the brand of sustainable development for the next two years. DZHUS was also shortlisted for the International Woolmark Award. Before the war, it was available in boutiques in Japan, the United States, the United Arab Emirates, Portugal and Australia. We talk with the creator of the brand, designer Irina Djus about the events that changed her personal and professional life.
Where did the war find you?
In the northern suburbs of Kiev, in Wyszogród, with my business partner, my husband. Unfortunately, they became the most dangerous – our territory was one of the first to be fired upon. Early in the morning of February 24, I could not sleep because I was scared enough by the news of foreign media. At the time, my husband was watching Anatoly Putin's aggressive speech. As soon as he declared war, we heard explosions around us. I was shocked. For five minutes I packed myself in a random bag. We called the family to see if they were all alive, and the next day we took our three cats, along with our neighbors, children, and pets, to the nearest basement for two nights. Unfortunately, cats can't stand slingshots, which is very stressful for them. So my husband took them home and sat there, and I spent the next two days in the shelter.
When and how did you escape?
As Kyiv calmed down for a while. A friend agreed to let us into the subway station that day, and we went to the station. I was only allowed to evacuate, so I went to Lviv with the animals, but the next day my husband was released. He sat for ten hours and walked over to me. We made a difficult decision to temporarily separate our roads in Lviv. I went to Poland, he stayed in western Ukraine. After another tiring journey, I finally reached the country where my wonderful friends offered me shelter.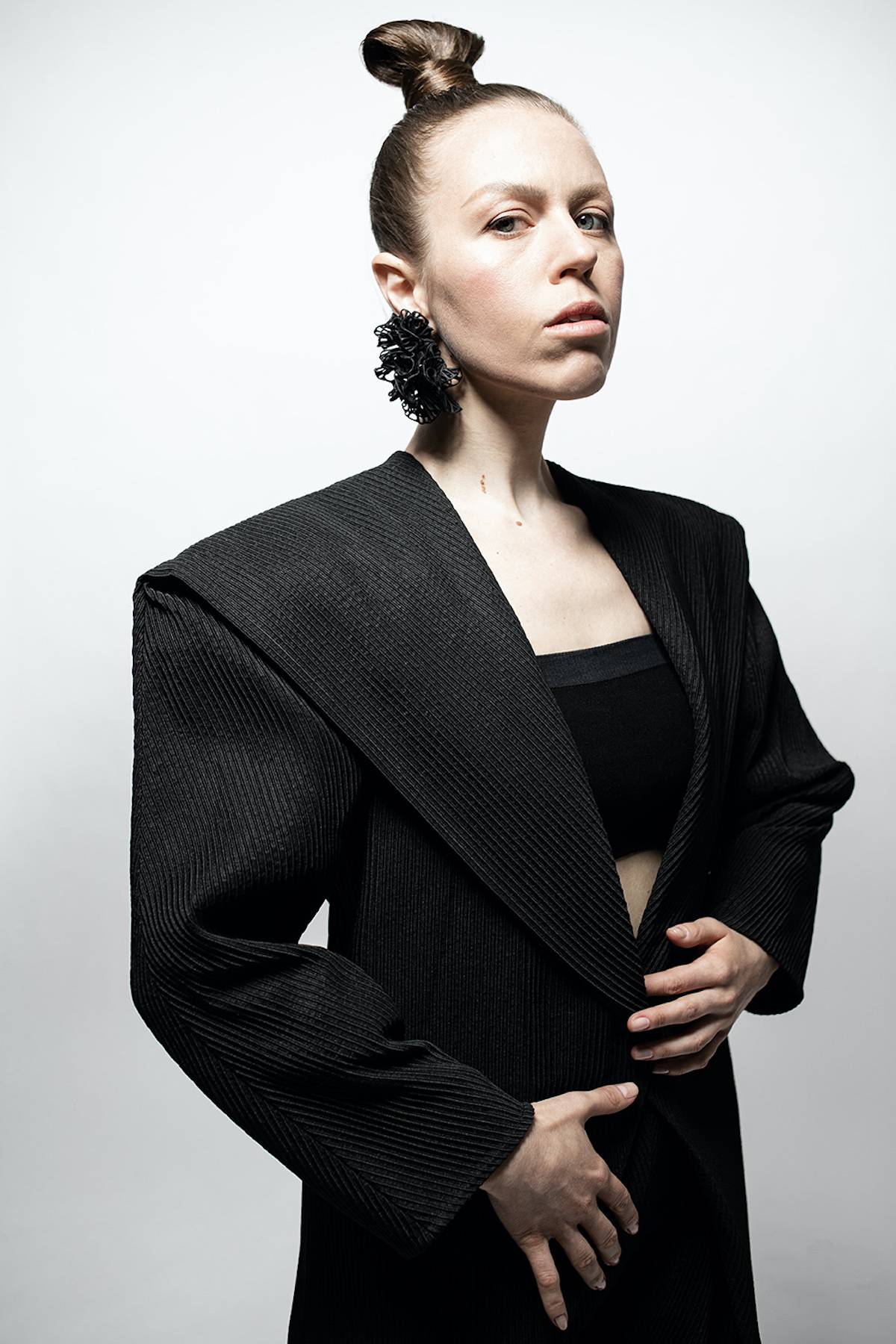 Apart from your spouse, did your family stay in Ukraine?
For several days I persuaded the only living people close to me – my mother and aunt – to leave Kharkov. Shocked by the constant bombardment and devastation surrounding them, they risked falling under the Polish border and are now here. My husband, in turn, remains in Ukraine with his large family, engaged in territorial defense and medical care. I am proud of them.
What about your colleagues?
I work with four sewing rooms in Kiev; none of them are currently operational. Fortunately, everyone is alive. Some of our employees – photographers, videographers and models – stayed in Kiev to protect the city from invaders. But most escaped. This also applies to designers. I keep in touch with them and know that, for example, some of them took their collections abroad to sell, and even watched international fashion events.
Have you had a chance to take anything from home?
I was able to take only one bag with a selection of clothes from our collection for this spring and summer, anyway, it was a great chance. In addition, dealing with pets, I took a small backpack with my personal belongings – a few essentials and a few jewels from Ukrainian designers. I wore my brand's favorite designs – that was the only way to save them while running.
Anna Oktyabr, one of the most famous Ukrainian designers, said in an article published in Vogue Business magazine that she intends to present a new collection in Paris to continue her business and support her compatriots living there. Is this common sense?
Some Ukrainian designers have already collaborated with foreign manufacturers and are now completely relocating their companies to operate abroad. However, there are some who find themselves very confused and depressed. Or they think that fashion is meaningless today. I can't imagine my life without DZHUS. It may not sound particularly patriotic, but I believe that the value of my brand is so unique that I will do everything to reactivate it. Despite the fears and pains, I did not give up the motivation to create fashion. On the contrary, my brand is the most important reason for me not to give up and survive. I believe that the design innovations and ethical values ​​that DZHUS brings to fashion are a valuable legacy that I have no right to give up, regardless of the obstacles I face today.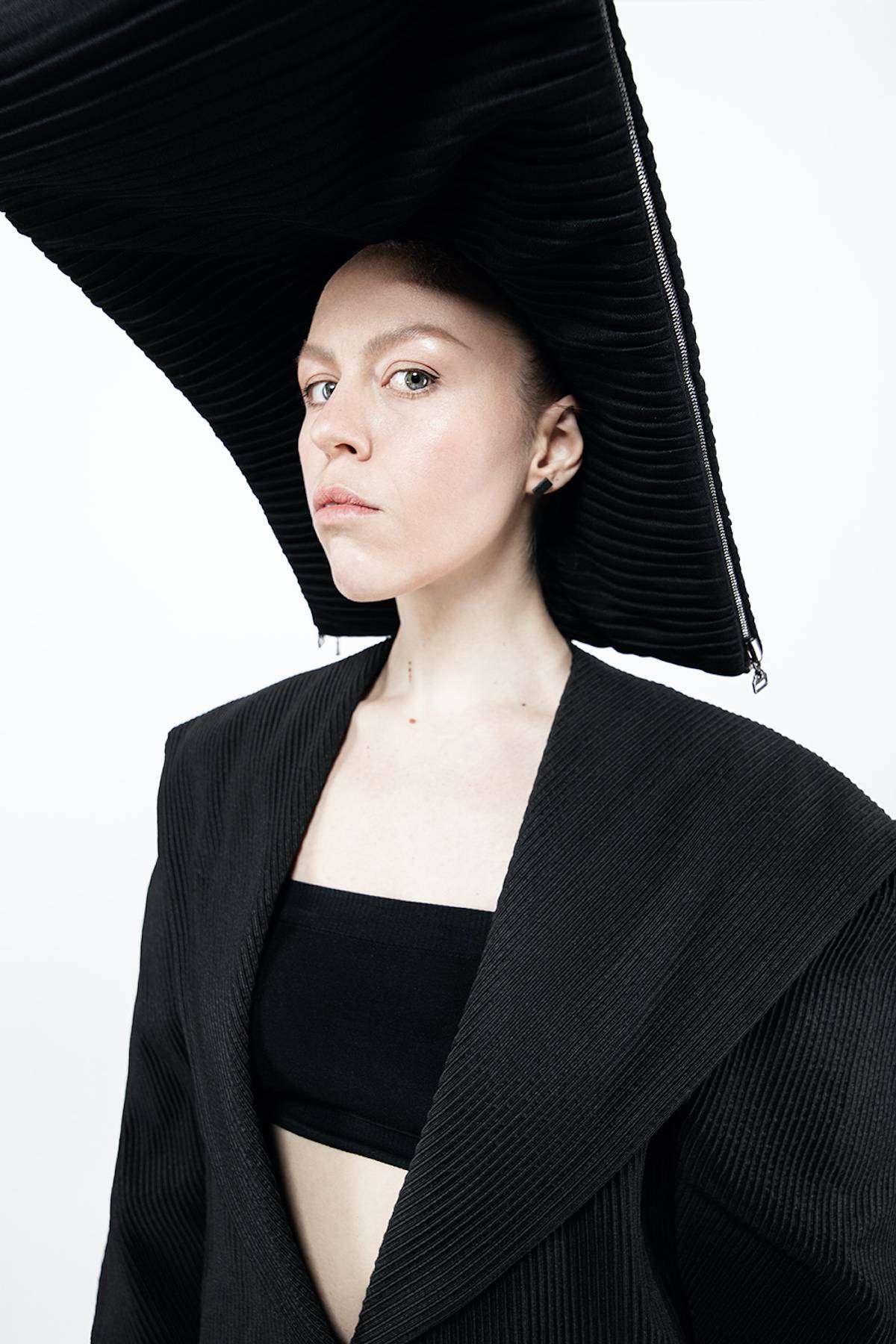 How are you?
I return to work step by step. First, I started a campaign to sell the items I brought back. I will distribute the profits between the brand, the Ukrainian army and animal shelters so that our customers can really help Ukraine this time. Secondly, I am starting to create a new collection with the most unusual inspirations I have ever received.
If this tragedy lasts longer, I intend to contact local Polish garment factories. I am pleased to hire masters from Ukraine to work with me until I return to the country safe and sound.
How can we still help you?
By hiring Ukrainian workers. Not only those who fled, but also those who could stay in my homeland and work remotely. Consider the thousands of men who lost their income but could not leave the country because of martial law.
It is also important that the media does not forget about Ukraine as the war continues. I will speak loudly about Russia's terror against my country and I will not forget the nightmare of the European state in the XXI century. But I already see that there is less preliminary information about our tragedy, and the crimes must be discussed every day.